The New POWER is Here!
Discover issue #14 of our customer magazine
HELUKABEL's customer magazine POWER is back! Issue No. 14 is now available digitally.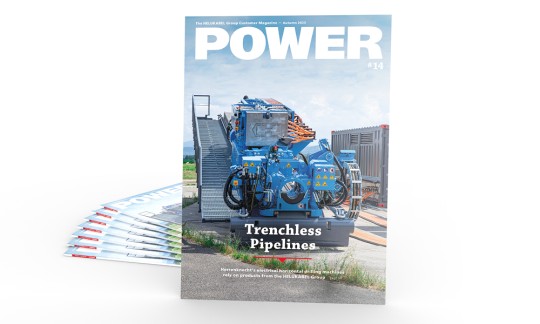 Highlights:
Let's Talk About... Mechanical Engineering: In an expert discussion, we discuss the trends and challenges companies are facing
Trenchless Pipelines: Herrenknecht's electrical horizontal drilling machines rely on products from the HELUKABEL Group
Sturdy guidance for accurate measurements: EKD Systems delivers customized energy chains for KARL DEUTSCH ultrasonic testing systems
No Suitcase Goes Astray: HELUKABEL cables for BEUMER Group baggage handling systems
Discover many more articles from the world of HELUKABEL. Download the digital version of POWER here.
Back