Cable & Wire Applications in the Automotive Manufacturing Industry
Assembling an automobile involves four major areas and miles of wiring, conductors and accessories to power, control and monitor the highly automated systems found in one of the largest manufacturing sectors in the world.
The four major stages where you will find cable, wires and other electrical connection technology, include:
Press Shop
Parts such as doors, hoods, fenders, chassis rails, tailgates, and roof panels, to name a few, are formed in massive presses that require significant amounts of power to operate. Cables suitable for such an application include the TOPFLEX® 1000 VFD for the power and the TRAYCONTROL® 600 for the various controls throughout the presses.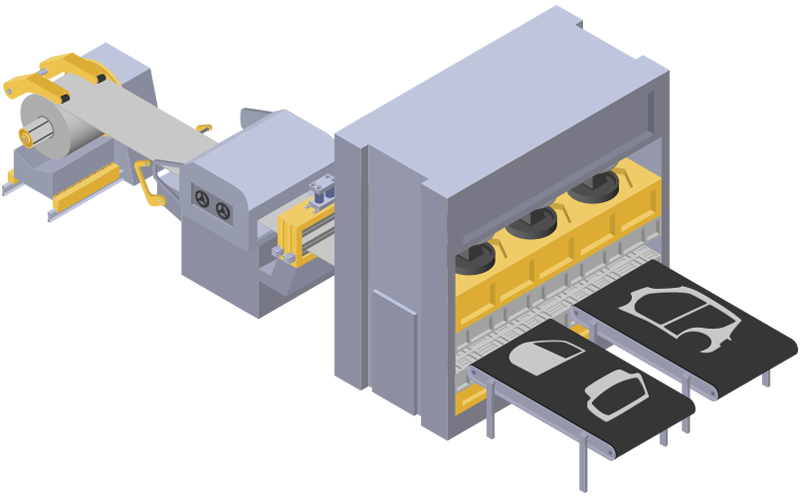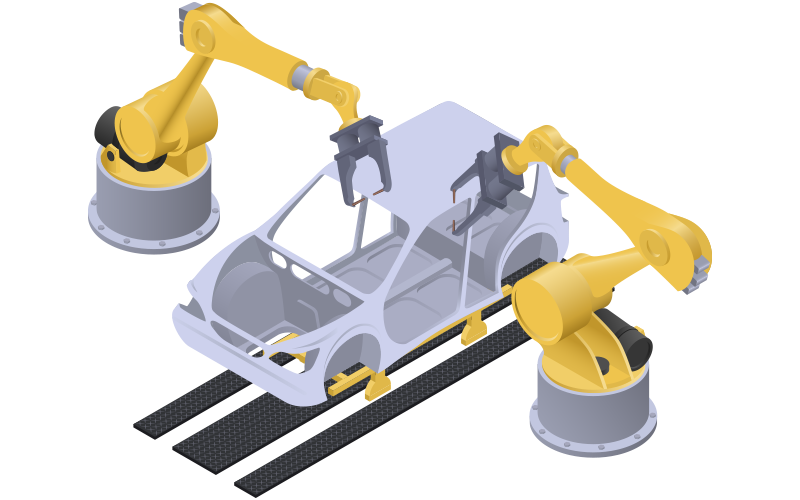 Body Shop
Robotic body welding cells perform high-precision movements and require cables that are resistant to weld spatter and often have higher temperature requirements. The cables needed to power and control the robots must meet the most stringent requirements for continuous twisting and flexing, as well as resistance to a variety of oils, chemicals and molten materials. ROBOFLEX® withstands the mechanical stress and strain of this challenging environment.
In addition to the cables themselves, the robots can be equipped with dress packs that help guide the cables around the robots as well as provide an extra level of protection from the molten weld spatter.
Paint Shop
Paint booths have some of the most stringent requirements for cables such as a silicone-free design as well as needing NEC approvals for Class 1 Division 1 or Division 2 depending on the application point in the painting process. Silicone in materials of any kind including wire insulation can bleed onto surfaces and cause paint defects such as interfering with the adhesive properties of the paint as it dries. All of HELUKABEL's TRAYCONTROL® , TOPFLEX® and TOPSERV® cables are silicone-free.
Additionally, the cables in the paint booth must often be continuous-flex rated for use in lifts and chassis carriers that navigate the cars through the painting process.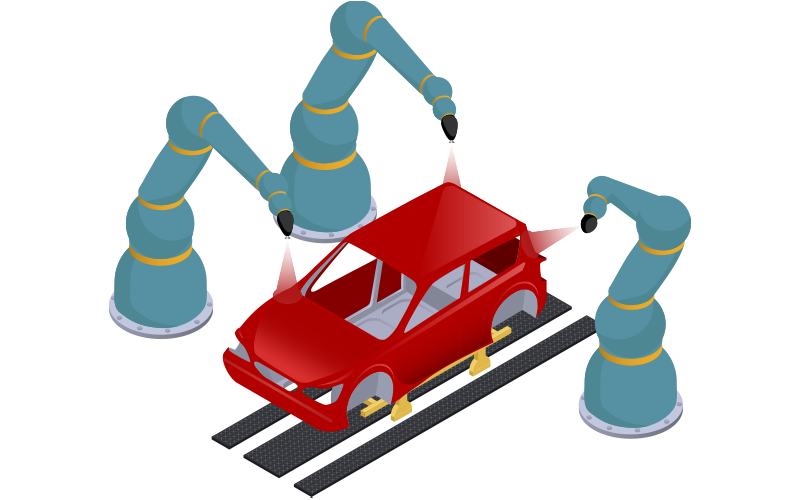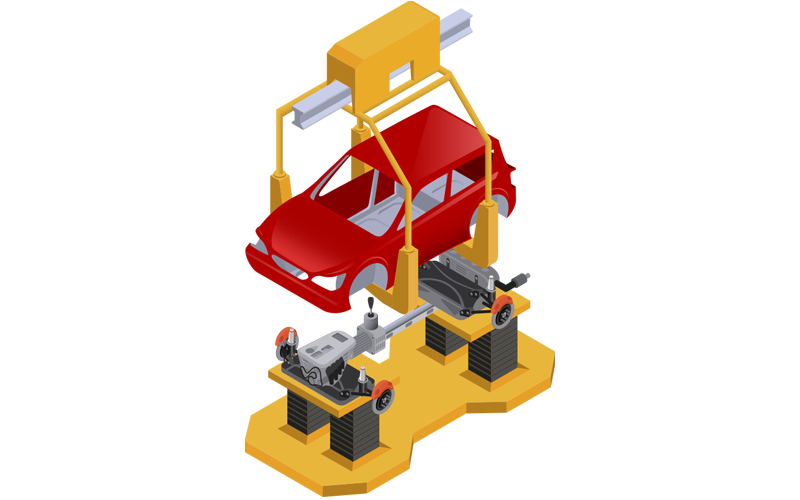 Assembly Line
Bringing all the pre-made sections and sub-assemblies together on the final assembly line requires many continuously moving and precise machines that require special cabling solutions. Examples include machining transfer lines, car carriers, conveyors, vertical lifts, gantry cranes and part movers.
To guide and protect the cables and hoses while keeping them secured and separated requires a drag chain system to allow movement around these automated machines. Our MULTISPEED® and MULTIFLEX 512®-PUR UL/CSA families are a few of our products suitable for these applications.