Dress to Impress... and Protect

Robots have been a part of the manufacturing and automation industries for decades and are playing an increasing role in manufacturing strategies where production costs are critical to the company's bottom line. Each year the demands placed on performance and technical requirements continue to increase and the engineered solution must perform to these rigid specifications, while still being cost-effective. With only a few major robot manufacturers controlling the automotive space and an even smaller pool of suppliers providing cable guidance and support solutions, there is little room for error for OEMs when a failure occurs.
Seeing a window of opportunity to open up the tight-knit automotive manufacturing market to a new source of dress pack service and supply, RAM Solutions, a Michigan-based industrial automation and robotic equipment supplier, reached out to HELUKABEL's Robotec Systems subsidiary to discuss partnering up to bring their robotic dress packages, robotic cables and cable assemblies to the North American automation and robotics industries.
"Our customers have stated that there is a general need for a better dress pack solution for their applications and timing needs. Robotec Systems was identified early on by RAM Solutions for their very robust dress pack system that included clear 3D drawings and great delivery times," said RAM Solutions Director John Macdonald. "Partnering with HELUKABEL allows RAM Solutions to offer our customers engineered solutions that will lower costs, reduce spare parts, increase efficiency, quality and throughput."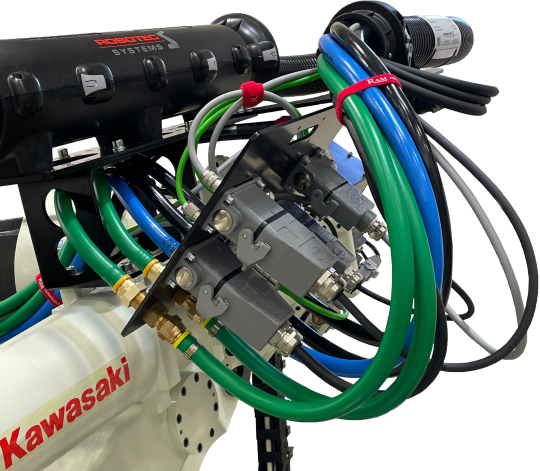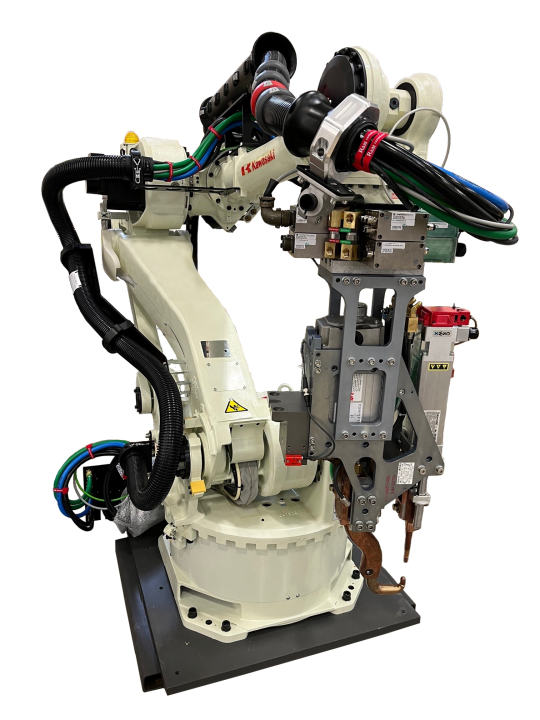 Robotec Systems and RAM Solutions designed and installed a dress pack configured for a welding application.
RAM Solutions and Robotec Systems have been working together in Michigan's tight-knit automotive industry to offer engineered dress pack solutions that are robust in design, and provide a support network that can handle the production requirements required by the automotive industry.
Simply offering a dress pack is not enough for the robot manufacturers who support the automotive industry. To be added to a company's approved supplier list dress pack suppliers must prove their products' capabilities – passing life cycle tests performed by the robot manufacturer to the automotive company's spec and tests at the automotive manufacturing plant in real time. Engineering a dress pack solution is a process and there are regimented steps that RAM and the team at Robotec Systems need to work on together to achieve success for these steps.
The process starts with RAM collecting the engineering data, such as the type of application, type of robot, how many axes need to be dressed, cables and hoses required, power and communications required and the required move profile. This information is then sent to Robotec Systems' engineers to begin the system engineering phase.
After the proposed solution is reviewed and agreed upon by the end customer, detailed drawings and the final bill of material are produced. Once the system is delivered and installed on-site by the RAM Solutions and Robotec Systems teams, the tests begin until either the specified life cycle count is reached or a failure occurs, which is analyzed and a solution is proposed and implemented.
Collaboration between RAM Solutions and Robotec Systems has been very successful in identifying future specification opportunities and retrofit projects both on the plant floor and also in the design phase, and range from small projects (1 - 10 robots) to major programs (50 - 500 robots).
Both teams are continuously collaborating to offer engineered solutions to customer needs for robotic dress pack applications for the automotive industry. Each customer is different and their desired solutions are unique so Robotec Systems is constantly being pushed to innovate and integrate their dress pack system solution with input from RAM Solutions, based on their customer interactions, in a timely, cost-effective manner.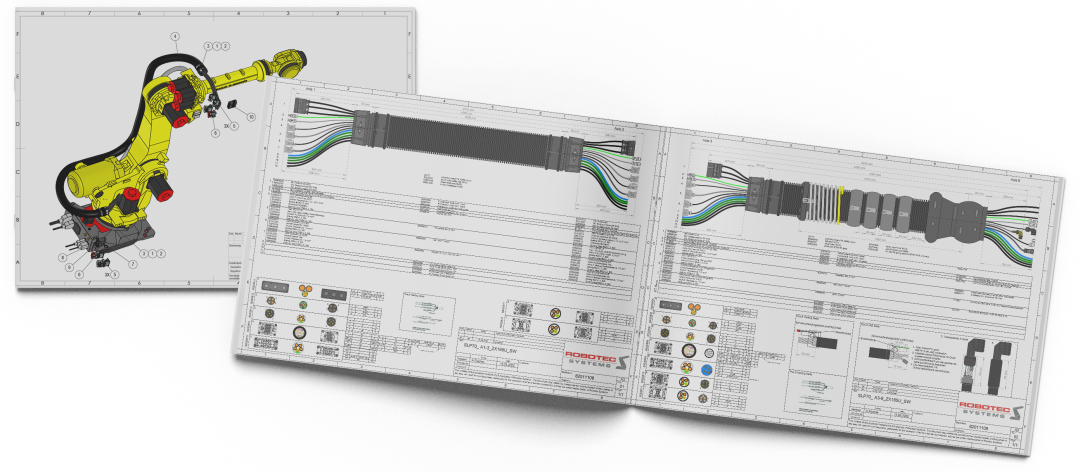 Robotec Systems generates clear drawings of the fill package and 3D drawings for how and where to mount the dress pack hardware for proper installation on the robot.
RAM Solutions and Robotec Systems are also developing several support strategies that will maximize the on- and off-site support requirements. This will ensure end user confidence that any issues, questions, repairs and tech support are handled as quickly as possible since downtime is very costly and responsive support is mission critical.
RAM Solutions and HELUKABEL complement each other very well in that they have found a good balance between system solution provider and integrator in order to manufacture, build and support project and program-level business. This is critical given that volumes vary between the two.
RAM Solutions also finds the partnership ideal given HELUKABEL's deep portfolio of cable products and automation system solutions. Support for replacing system components such as emergency cable repair, dress pack maintenance, etc. provide additional business opportunities for the growth of RAM Solutions, Robotec Systems and HELUKABEL as a whole.
Macdonald adds, "The partnership with RAM Solutions and HELUKABEL has been mutually beneficial with the entire coordination of the dress packs and wire/cable products. RAM Solutions has successfully worked together with HELUKABEL on application identification, dress pack design, development and installation, and optimization to support the customer. With the advent of more robotic automation in the automotive and other industrial sectors, both teams are set up to cover the customer's wants and needs."
Dress pack being installed on a robot located in a test cell for customers to see their options for various robotic applications.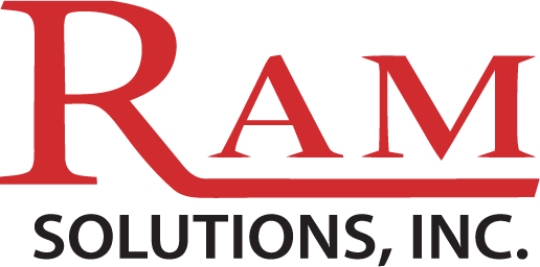 RAM Solutions, established in Michigan in 1999, is an authorized Partner for Automation. They offer their customers the best-engineered solutions available today and value-added quality products used in automated industrial applications and robotic equipment. RAM Solutions serves customers in the United States, Canada and Mexico. They are also a certified veteran-owned business with NVBDC certification. For more information, visit www.ramsolutions.com.
Back