HELUPOWER® REFLECT
The reflective cable that makes hazards visible

HELUPOWER® REFLECT from HELUKABEL combines electrical transmission and optical signaling in one. Wrapped with a retroreflective yellow tape (DIN 67520), it reflects light rays back to their source regardless of the angle of incidence. The "shining" HELUPOWER® REFLECT can call attention to dangers and obstacles in the dark, thus avoiding a trip hazard when used as an extension cable, for example.
HELUKABEL also manufactures HELUPOWER® Reflect in spiral form.
Purpose
Drawing attention (i.e. to safety hazards)
Areas of use
Law enforcement, such as the police or armed forces
Emergency services, such as fire departments
Mining and tunnel construction
Road traffic
Entertainment industry
Properties
Highly visible thanks to reflective tape
High abrasion resistance
UV resistant
Shielded against electromagnetic interference
UL-certified
Available in other tape colours upon request!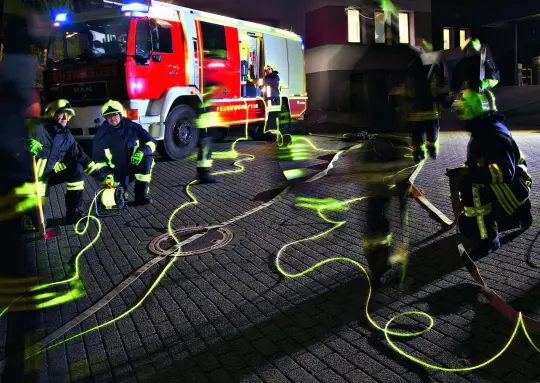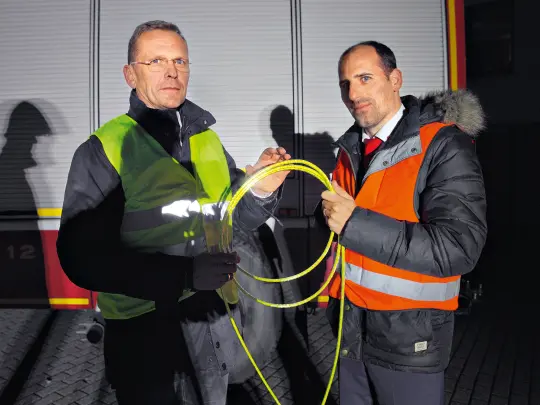 Back